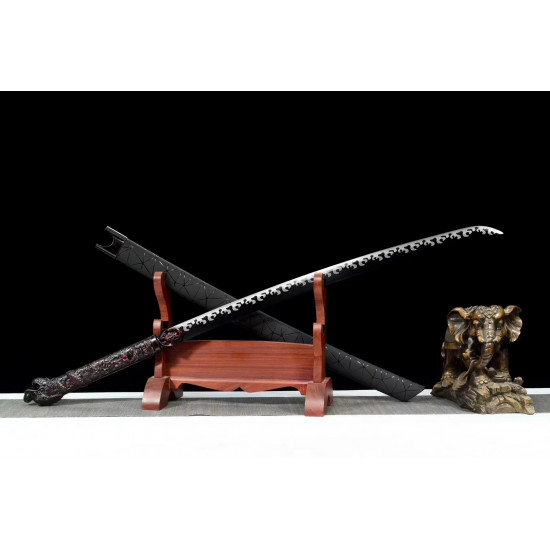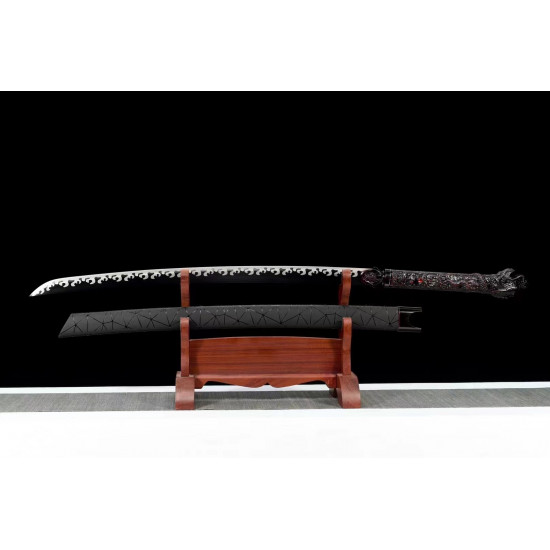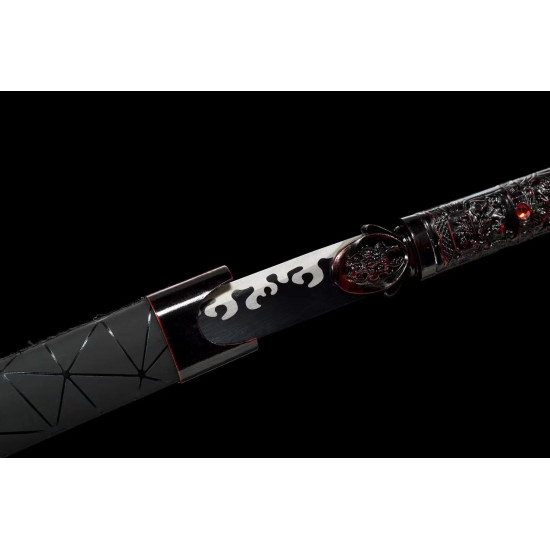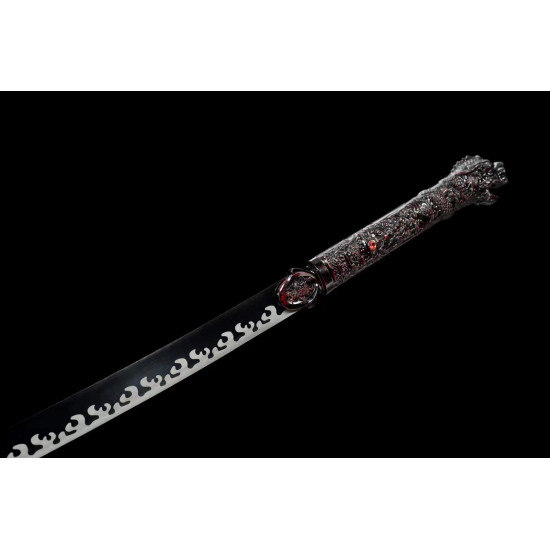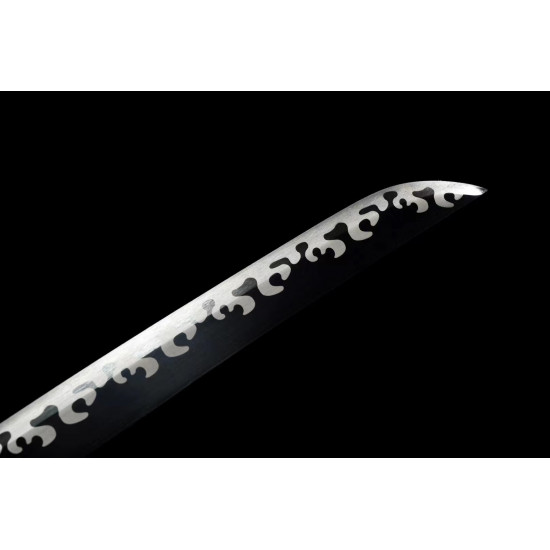 China sword Handmade /functional/sharp/ 云龙/P20
The sword qi runs for 30000 miles, and one sword shines on 19 continents
Yan Ming Series~Yunlong
Tang Dao is the peak of Chinese cold weapons
The hand-forged, blackened process and blood bath of extreme manganese steel have made unprecedented breakthroughs in ornamental and performance
[Accessories]: Exclusive bibcock suit "Unique"
[Features]: This blade shape is large V, flat and sharp, with small chopping resistance, axial thinning and forging. It is heated to 1200 degrees by traditional water quenching process, and quenched in cold water. It feels fine. It is a collection-level sword
[Total length]: 107 cm
[Blade length]: 67 cm
[Handle length]: 32 cm
[Blade width]: 3.6 cm
[Blade thickness]: 0.5 cm
[Blade material]: high performance manganese steel
[Hardness]: 58
[Sheath material]: solid wood sheath
[Fixture]: zinc alloy/resin
[Total weight]: about 1.6Kg
[Blade]: integrally forged blade
[Process]: The blade body is forged by hand, which is made by the ancient Longquan sword manufacturing processes such as forging, hot forging, shoveling, filing, grinding, refining, tempering and manual grinding.
[Performance]: extremely sharp, easy to sweep and drain water, toughness up to 90 degrees, like cutting iron and vegetables
[Suitable] Collection of self-defense lovers, delivery of housewarming gifts, martial arts, fitness and exquisite furnishings
[Note]: The sword is a purely manual product with errors, and the specifications are for reference only
Stock:

In Stock

Model:

Sword P20

Weight:

1.60kg

Dimensions:

107.00cm x 0.00cm x 0.00cm