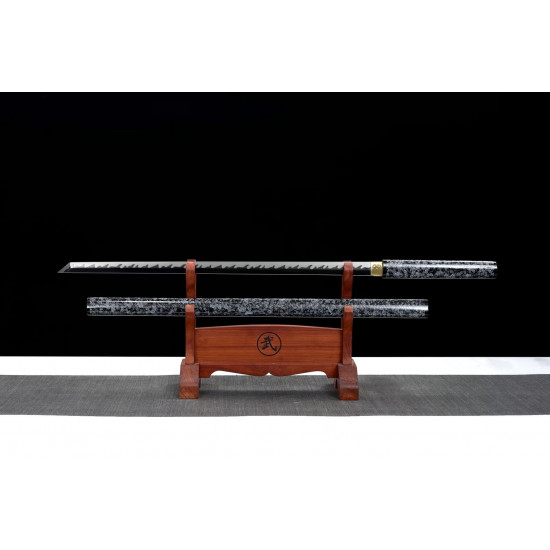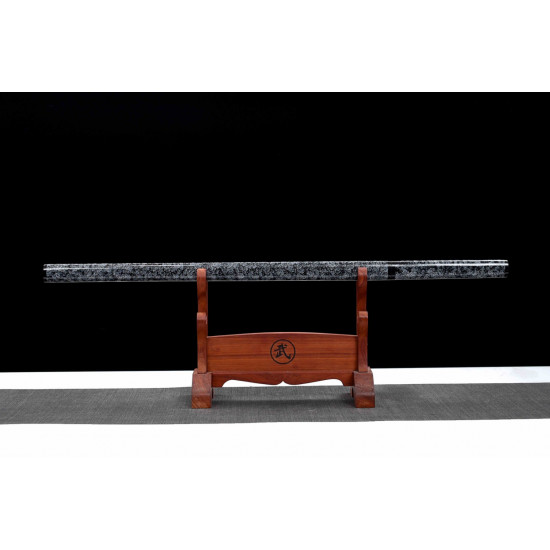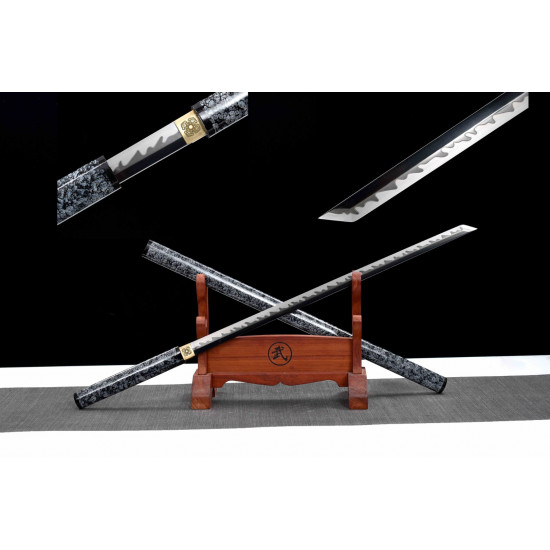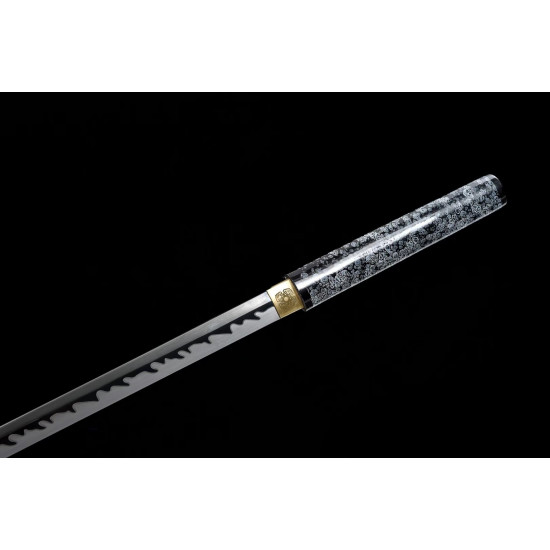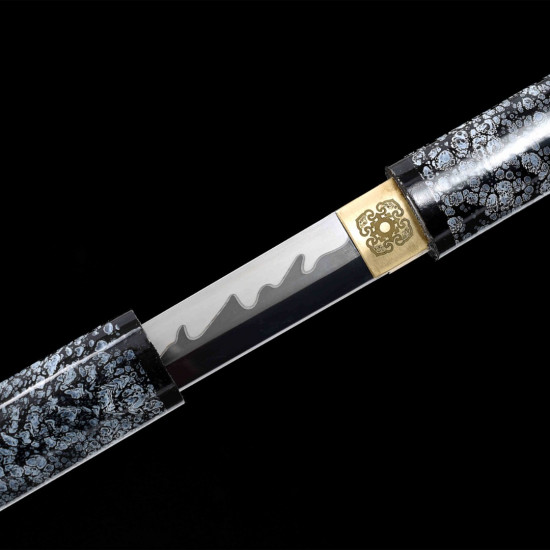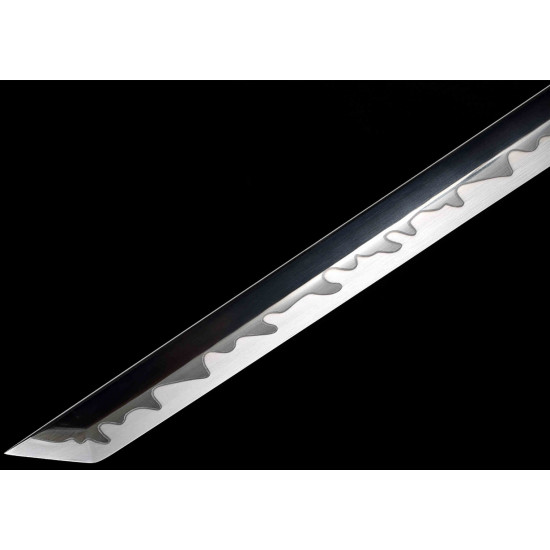 China sword Handmade /functional/sharp/ 傲雪/HW88
Product Description: Jian "Aoxue" No.: HW 88
Blade material: high performance manganese steel
Production process: manual manufacturing, manual forging, quenching.
Weight: 1.3KG
Total length: 103 cm
Leaf length: 72 cm
Handle length: 27.5cm
Leaf width: 3.2 cm
Thickness: 0.75cm
Sheath: solid wood paint
Accessories: cloth bag
Since ancient times, samurai sword is famous for its beautiful shape as a weapon. Many famous swords are collected as works of art, which contain the symbolic meaning of soldiers' soul.
Different from the knives of other countries, one of the biggest characteristics of Japanese knives is that they not only have decorative appearance, but also show a sense of art.
be careful
1. The length may have slight error, so it should be measured manually.
2. If you need custom blade engraving or other changes, please contact us.
Sword maintenance knowledge
Sword is generally composed of blade, sheath and accessories. The main blade is made of steel and the sheath is made of wood.
In order to avoid rusting, do not store in wet places, and do not come into contact with acidic or corrosive substances. If it is corroded by dirt and sweat, you should avoid touching it with your hands.
The surface should be coated with lubricating oil (preferably mineral oil), such as liquid paraffin, motor lubricating oil, etc. Keep the sword from rusting
Stock:

In Stock

Model:

Sword HW88

Weight:

1.30kg

Dimensions:

103.00cm x 0.00cm x 0.00cm